You are here
Arrest / Bond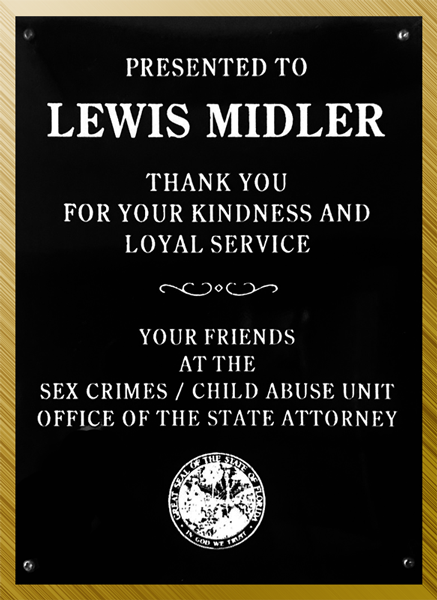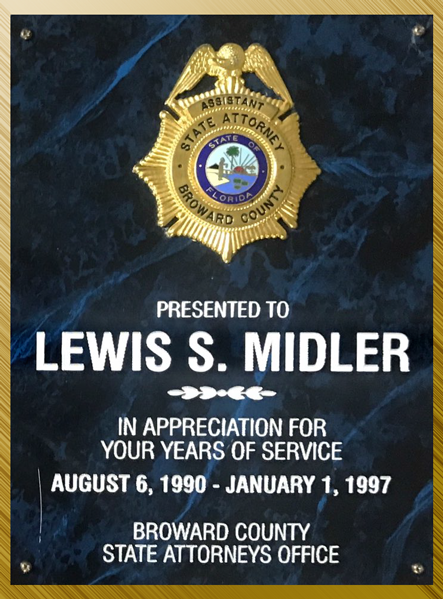 ARREST
YOUR LOVED ONE HAS BEEN ARRESETED
Please try to remain calm.  I understand what you are feeling.  I have shared this horrific experience personally.  I have felt the isolation, anxiety, and stress that you feel at this very moment.
First, your loved one needs help. Every individual who is arrested needs to be protected by a litigator who has the experience in defending individuals charged with a crime.  If your loved one was diagnosed with an illness, you would seek out the best medical care possible. Your loved one is in jail.  He or she has been accused of a crime.  Seek out the best legal team available.
YOU NEED INFORMATION AND YOU NEED IT NOW!
Your loved one will not be able to answer your phone calls.  He or she is being processed by the arresting officer or detective and will be isolated by law enforcement for approximately the next 24 hours.  This is the start of the process and it is the most difficult to get through.
WHERE IS YOUR LOVED ONE?
Depending on what police agency made the arrest; this shall determine where he or she will be located.
Every individual is processed by the local or city police department in which he or she was arrested.  If your loved one was arrested by the sheriff's department, processing shall occur at the closest district or substation where the alleged crime took place. Whether it is Rivera Beach, Coral Springs, or Aventura, each police agency will begin the arrest process.  Each city police department has its own local rules, but they generally operate the same in that: 
LAW ENFORCEMENT WILL NOT ALLOW YOU TO HAVE CONTACT WITH YOUR LOVED ONE.  
Law enforcement is a million-dollar industry. It is a business.  Nothing is done by chance or coincidence.  The police uniform, firearms, "cop language", and especially the "interview room" your loved one is waiting alone by design, are all intended for one purpose.
FEAR AND INTIMIDATION TO PROVIDE LAW ENFORCEMENT WITH A STATEMENT AND OR CONSENT TO A SEARCH.
I SHALL LOCATE YOUR LOVED ONE AND ADVISE LAW ENFORCEMENT THAT WE WILL NOT ALLOW A STATEMENT OR SEARCH OF ANY PROPERTY.
24 HOURS A DAY / 7 DAYS A WEEK: (954) 567-0300 or (561) 929-3051
IT COULD TAKE HOURS AFTER THE INITIAL ARREST FOR THE LOCAL / CITY POLICE AGENCY TO COMPLETE THE ARREST PROCESS.  REGARDLESS OF WHICH AGENCY IS RESPONSIBLE FOR THE ARREST, ONCE COMPLETED, YOUR LOVED ONE WILL BE TAKEN TO THE:
COUNTY JAIL WHERE THE POLICE AGENCY IS LOCATED
BOOKING PROCESS BEGINS
Please understand, you will not be advised when your loved one is transported to the county jail.  
ONCE TRANSPORTED TO THE COUNTY JAIL, THE BOOKING PROCESS BEGINS. 
The booking process can take 12 hours to complete.
The length of time is determined by the staff, employee shift change, number of arrests, and computer software.
When the booking process is completed, you can view a photo, arrest number, alleged crime, and bond amount if any on the county jails web site.
Follow the web links below to view the information concerning your loved one:
MIAMI-DADE COUNTY
EGVSYS.MIAMIDADE.GOV:1608/WWWSERV/CRTS/IPSAWNSI.DIA#/
BROWARD COUNTY
WWW.SHERIFF.ORG/DOD/PAGES/ARRESTSEARCH.ASPX
PALM BEACH COUNTY
WWW2.PBSO.ORG/BLOTTER/INDEX.CFM
THERE IS NO BOND WHAT CAN I DO?
MAGISTRATE / FIRST APPEARANCE COURT
After your loved one is processed in the county jail, he or she will be brought before the court for a magistrate / first appearance hearing within 24 hours after arrest.
Miami-Dade, Broward, and Palm Beach Counties conduct first appearance / magistrate hearings at 8:30 A.M., 364 days a year including weekends and holidays. Broward and Palm Beach Counties also conduct afternoon hearings at 1:30 P.M. Monday through Friday.
Each county within the State of Florida is different and bond depends on the alleged crime.
FOR A MAJORITY OF ARRESTS, YOUR LOVED ONE MUST APPEAR BEFORE THE MAGISTRATE / FIRST APPEARANCE JUDGE FOR BOND.
I SHALL ADVISE YOU AS TO THE BOND AMOUNT AND APPEAR BEFORE THE JUDGE AT THE MAGISTRATE / FIRST APPEARANCE HEARING WITH YOU.
24 HOURS A DAY / 7 DAYS A WEEK: (954) 567-0300 or (561)929-3051
IN DETERMINING BOND, THE COURT WILL CONSIDER:
THE NATURE OF THE ALLEGED CRIME.
DEFENDANT'S TIES TO THE COMMUNITY.
LOCATION OF DEFENDANT'S FAMILY.
LENGTH OF TIME AT HIS OR HER RESDIENCE.
EMPLOYMENT HISTORY.
PRIOR CRIMINAL HISTORY.
FAILURE TO APPEAR AT PRIOR COURT HEARINGS.
VICTIM IMPACT.
FINANCIAL SITUATION.
WE MUST OBTAIN THE LOWEST AMOUNT OF BOND.
           WHAT HAPPENS IF YOU CAN NOT AFFORD THE BOND?
MOTION TO SET OR REDUCE BOND
If bond is ordered by the magistrate / first appearance court, a Defendant may not have the financial ability to post that bond leaving him or her incarcerated pending resolution of the case. Resolution of a criminal case in the tri-county area is generally one year from the arrest date.  Not being able to afford the bond amount ordered at magistrate / first appearance is common, and a Defendant has a Constitutional Right to bond. 
 I SHALL FILE A MOTION TO SET OR REDUCE BOND WITHOUT DELAY.
While I was a student attending Nova Southeastern University School of Law, I became a certified legal intern prosecuting cases for the Broward County State Attorney's Office in the Spring of 1990.  I prosecuted misdemeanor cases in county court prior to my admission to the Florida Bar.
Upon being admitted to the practice of law by the Florida Bar in September 1990, I was employed as an Assistant State Attorney by the Broward County State Attorney's Office.  I was responsible for prosecuting individuals accused of misdemeanors such as driving under the influence, petit theft, assault, and battery.  In September 1992, I was promoted to county court supervisor.
In December 1992, I was promoted to felony circuit court responsible for prosecuting individuals accused of aggravated battery, aggravated assault, robbery, burglary, firearm offenses and felony narcotic violations.  In November 1993, I was promoted to "Lead Prosecutor", Felony Trial Unit.
In August 1994, I was promoted and assigned to the Broward County Sex Crimes / Child Abuse Unit.  As a former prosecutor, I conducted numerous "pre-filing interviews".  I communicated consistently with detectives and made the ultimate decision whether to charge an individual with a sex / child abuse crime. 
Upon leaving the State Attorney's Office in 1997, I have dedicated my professional life defending individuals charged with serious crimes.   Please utilize my extensive training, background and experience to defend and protect you and your loved ones.  I will carefully examine each aspect of your case.  From the interviews conducted, the alleged evidence derived from the crime scene, and most importantly, the alleged victim.  Motive, intent, bias, and prejudice of the government's alleged victim and witnesses shall be brought forward before the detective, prosecutor, and Court.
24 HOURS A DAY / 7 DAYS A WEEK (954) 567-0300 or (561) 929-3051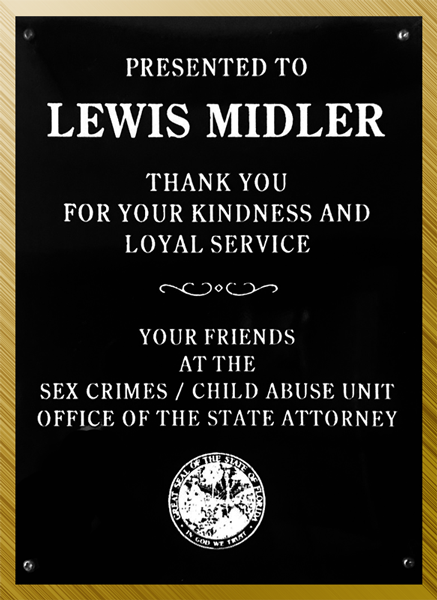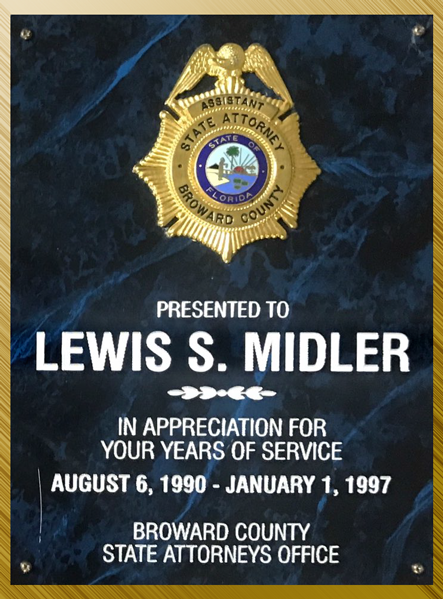 Who We Are
Wayne Scott Kramer and Lewis Steven Midler, MIDLER & KRAMER, P.A.
Midler & Kramer, P.A. is a family run law firm which began in 2001. Together, we bring 46 years of combined legal experience in order to achieve your goals. As family, we have developed excellent communication transforming our firm into an aggressive legal team. A common complaint about lawyers is a lack of communication with their clients.
We understand this frustration and that is why you will have access to your case 24 hours a day.
MR. MIDLER WAS A FORMER ASSISTANT STATE ATTORNEY, BROWARD COUNTY, FLORIDA, AND IS READY TO WORK FOR YOU!
---
The Law Offices of Midler & Kramer, P.A.
120 East Oakland Park Blvd, Suite 203
Fort Lauderdale, FL 33334
(954) 567-0300 - (561) 929-3051
---
To reach us by email click here